Sweet Dreams
A little sweetness, a little salt.
Sweet Dreams has a hint of deep molasses from brown sugar, coupled with warming vanilla bean and a touch of salt. Starting with perfectly cultured milk, our fresh goat cheese cups feature a harmonious blend of cream and acidity, perfect for tossing, dipping, spreading, and snacking. Each cheese is packaged in a 4 oz resealable cup, so in the unlikely event you have leftovers, you can keep it in the fridge until your next craving strikes.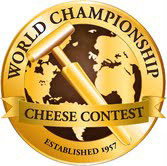 Perfect Pairings
Toss it
Updated fruit salad: Sweet Dreams and your favorite fruit for a lighter, fluffier new classic.
Perfect Pairings
Dip it
Graham crackers + Sweet Dreams is the new PB&J.
Perfect Pairings
Spread it
The perfect filling for a crepe — just add your favorite fruit or sweet topping.
Sweet Dreams
Beer
Pairings
Lambic, Pale Ale, Wheats
Sweet Dreams
Wine
Pairings
Demi-Sec Sparkling Wine, Pinot Grigio, Sauvignon Blanc
Don't just take our word for it
Awards & Recognition
Third Place
World Championship Cheese Contest 2020
View All Cypress Grove Awards
How do I store Sweet Dreams?

To optimize the quality of Sweet Dreams, keep cheese cold (32°–40°F).

Once packaging is open, use within 7 days. Use a clean utensil when dispensing product to avoid cross-contamination.

Sweet Dreams has a microbial (non-animal) rennet type and an optimal shelf life of 71 days unopened.

Pasteurized cultured goat milk, brown sugar, salt, vanilla bean, vanilla extract, enzymes

* The % Daily Value tells you how much a nutrient in a serving of food contributes to a daily diet. 2,000 calories a day is used for general nutritional advice.
You Might be Interested in...
Related Products
Straight Up
®
Soft and pillowy with a subtle tang and lightly salted finish, Straight Up is fresh goat cheese, plain and simple.
View Details
Danger Zone
®
Hot hot hot! Danger Zone is spiked with brined jalapeño, onion, garlic, and perfectly balanced spices.
View Details
Little Red Corvette
Complex, rounded, and warm, Little Red Corvette is bursting with umami flavor from bell pepper, black garlic, and chermoula spice.
View Details