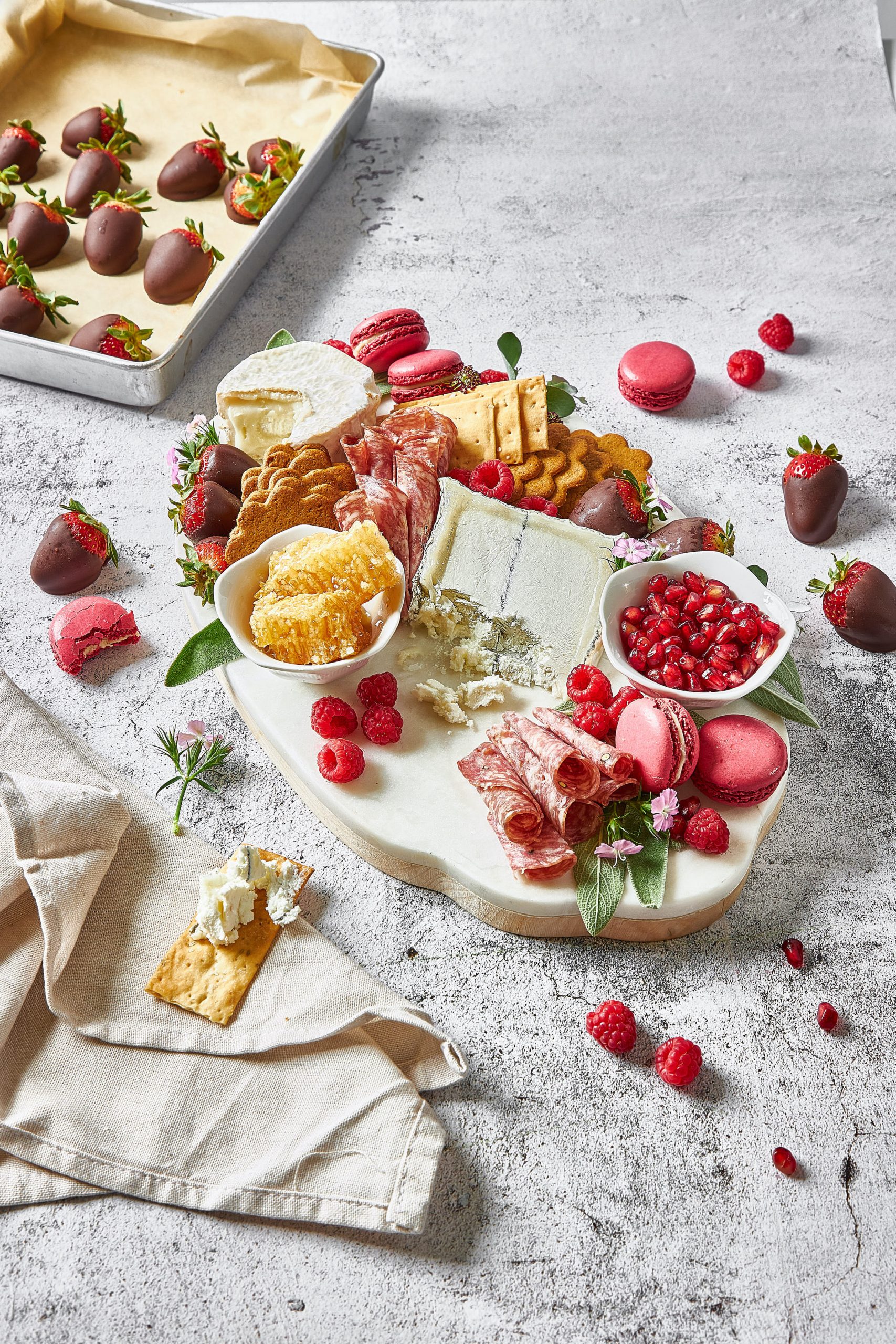 Print
Valentine's Cheeseboard for Dessert
Ingredients
Humboldt Fog, 4ish oz wedge
Little Giant, 4 oz wheel
Flatbread crackers
Ginger snap cookies
Assorted red and pink fruits and sweets: chocolate covered strawberries, pomegranate perils, raspberries, and macarons
Honeycomb
Salami
Little flowers and fresh sage to make it all pretty and special!
Instructions
Build your board:
Cheese! Aim for about 2 oz per person.
Carb vehicle for easy eating — bagels, baguette, crackers, whatever you fancy.
Veggies. We love grabbing a deli option like premade kale salad when we're in a rush. Or fruit on a dessert board!
Extra protein (optional, but it makes this a heftier meal). While you're in the deli grabbing that kale salad, why not add a rotisserie chicken to your cart?
Cheeseboard add-ons. Boost your board with cheeseboard classics like honey, jam, charcuterie — or not. Whatever sounds good and is on-hand!