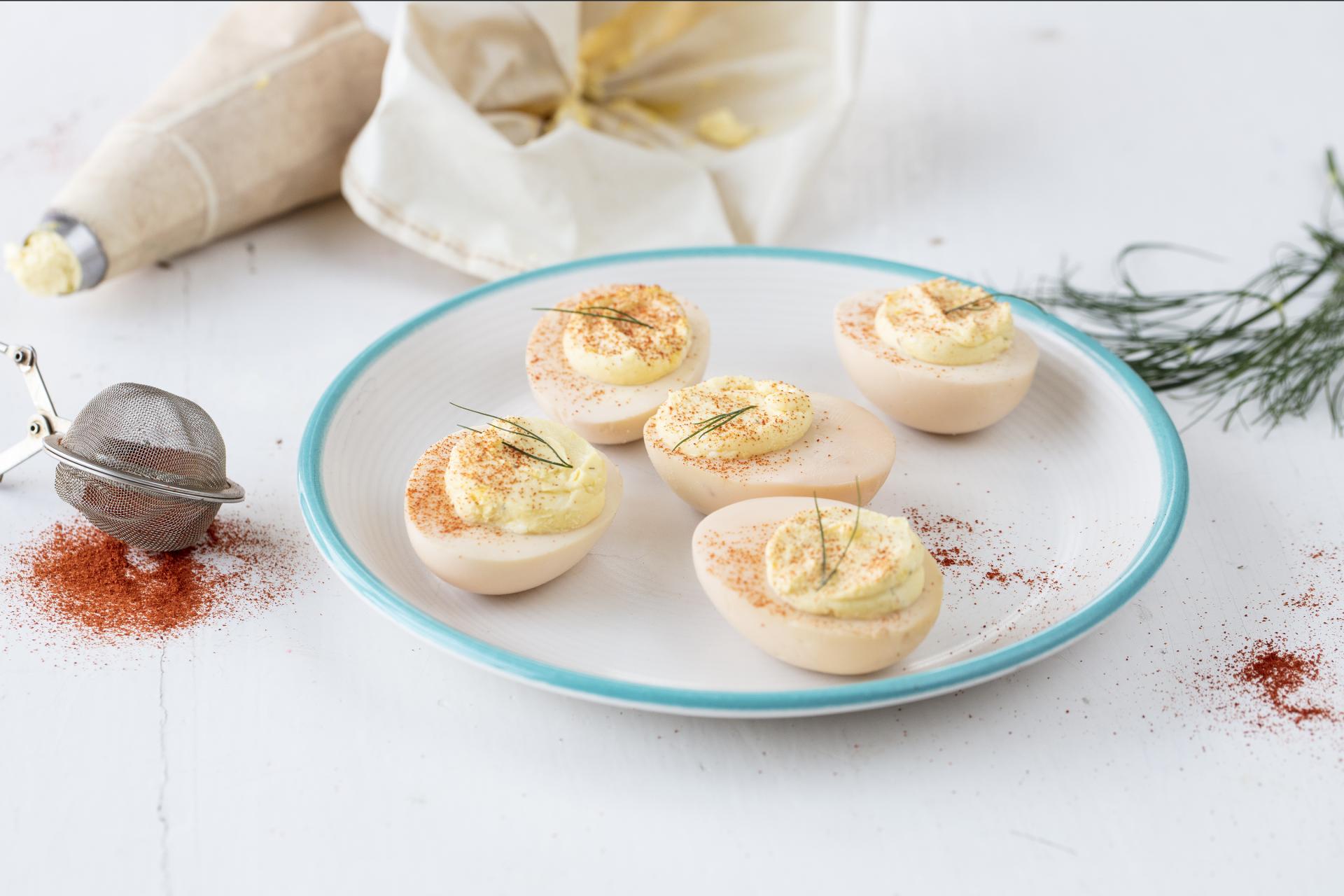 Print
Smoked Dillviled Eggs with PsycheDillic
®
Serves: 6
There's nothing better than taking a well-known and loved recipe and putting your own spin on it! If you don't have liquid smoke (or time for that step), these dill-icious deviled eggs are just as fabulous without it.
Ingredients
6 hard boiled eggs, peeled
1 oz liquid smoke
3 oz PsycheDillic®
¼ cup mayonnaise
1 tsp white vinegar
1 tsp yellow mustard
⅛ tsp salt
Freshly ground black pepper
Smoked paprika
Dill, for garnish
Instructions
Slice eggs lengthwise, remove yolks, and place yolks in a medium bowl.
Fill a 1 quart container with water and add 1 oz of liquid smoke. Place the egg whites in the water mixture and refrigerate for 4 hours.
Mash the yolks into a fine crumble using a fork. Add PsycheDillic, mayonnaise, vinegar, mustard, salt, and pepper. Mix well and refrigerate until the egg whites are ready.
Remove the whites and place on a towel to dry off. Fill each egg white half with 1 Tbs of the yolk mixture. Sprinkle with smoked paprika and garnish with dill.