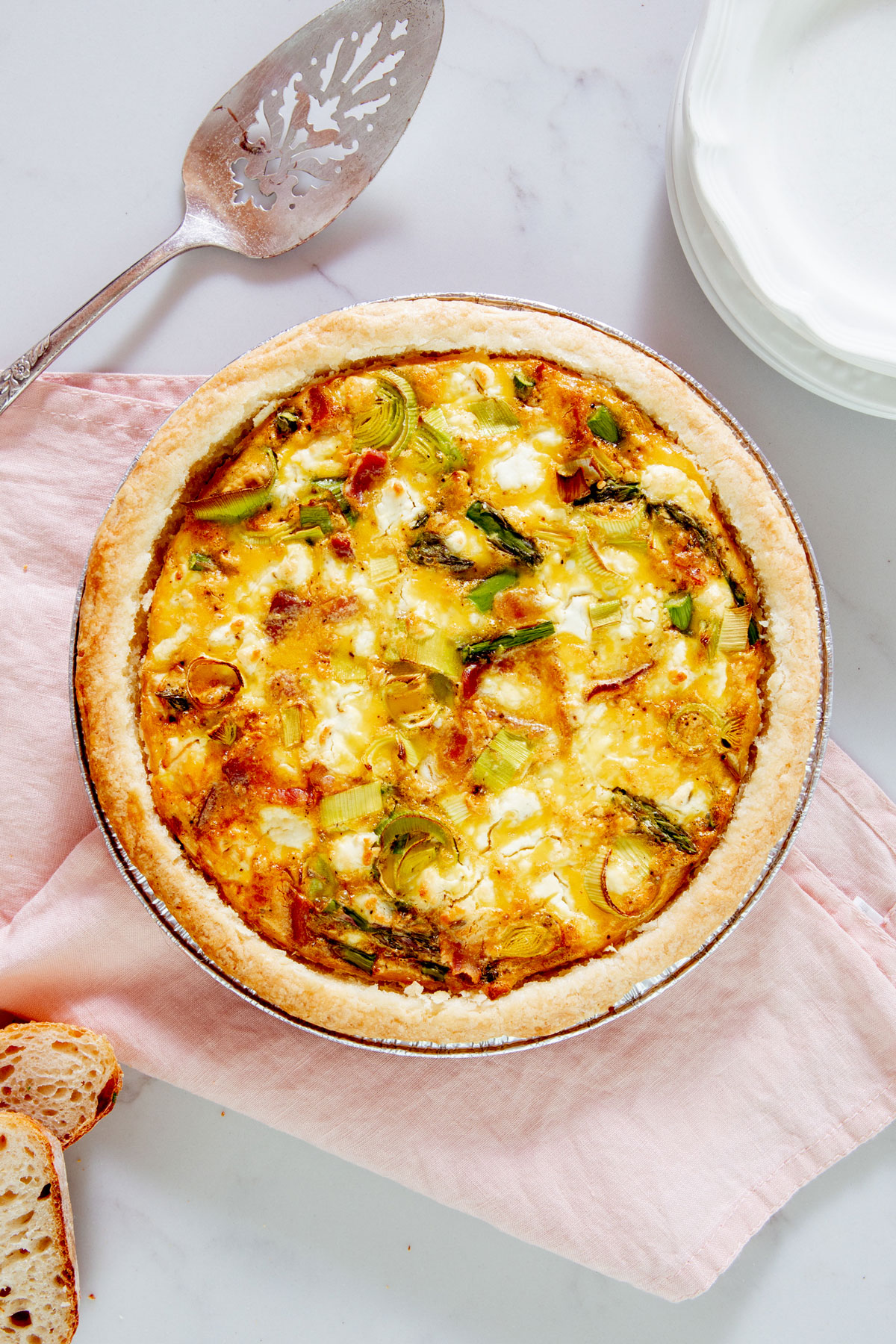 Print
Spring Quiche with Leeks, Bacon, and Purple Haze Goat Cheese
Ingredients
2 Tbsp butter
2 leeks, washed and thinly sliced
½ pound button mushrooms, sliced
4 strips of bacon, cooked and crumbled
1 refrigerated pie crust
5 eggs
1 cup heavy cream
½ tsp. sea salt
½ tsp. black pepper
4 ounces (1 disk) Cypress Grove Purple Haze, crumbled
Instructions
1. Preheat oven to 400F degrees.
2. Heat skillet over medium heat and add butter. Add leeks and sauté until softened, about 8-10 minutes. Add mushrooms and sauté an additional 5 minutes, or until just softened.
3. In a medium sized bowl, whisk together eggs, heavy cream, sea salt, and black pepper.
4. Add sauteed leeks and mushrooms to pie crust. Sprinkle with crumbled bacon. Pour the egg and cream mixture over top and dot with crumbled goat cheese.
5. Bake quiche for 40-45 minutes, or until knife inserted into the center comes out clean. The top of the quiche should be brown and puffed and jiggle slightly when touched.
6. Cool quiche slightly before cutting. Enjoy!