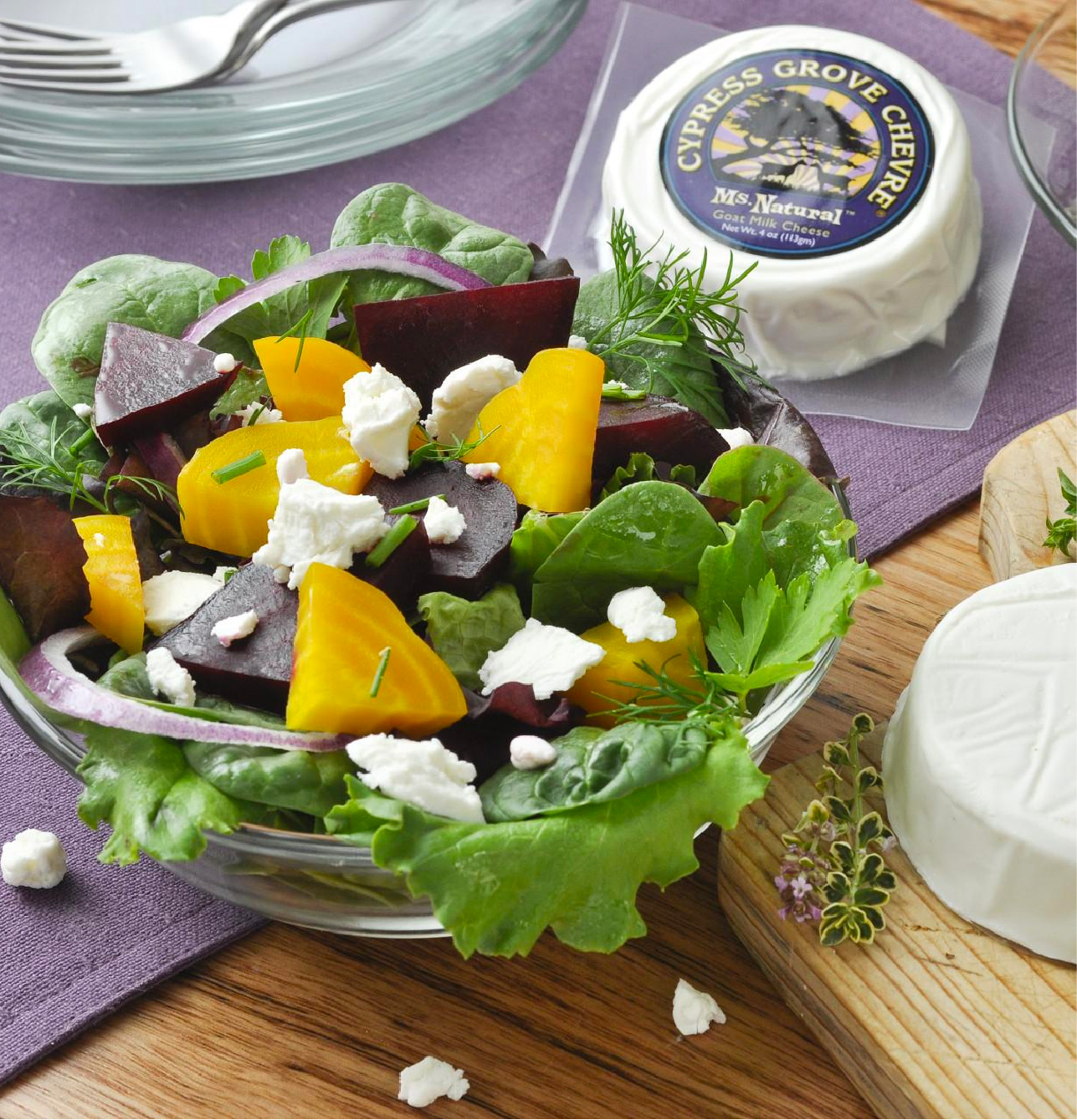 Print
Beet Salad with Ms. Natural
®
This delicious salad features the classic combination of goat cheese and sweet beets.
Ingredients
Salad
4-6 medium beets
4 oz Ms. Natural ®*, crumbled
2 cups mixed baby greens
1/2 cup red onion, finely sliced
1-3 Tbs fresh chopped chives, thyme, dill and/or marjoram, optional
Dressing
2 Tbsp minced shallot
1 Tbsp dijon mustard
1/4 cup white wine vinegar
1 Tbsp honey
1 Tbsp orange zest
1 tsp salt
1/2 tsp fresh ground pepper
1/2 cup extra virgin olive oil
Instructions
Clean beets and drizzle with extra virgin olive oil, salt and pepper. Bake in roasting pan for 1 hour at 425ºF until tender, allow to cool on roasting pan. Mix first 7 dressing ingredients, whisk in extra virgin olive oil and set aside. Remove beet skins and cut into bite-sized pieces. Gently toss baby greens, red onion and fresh herbs with salad dressing. Top dressed greens with beets and top with crumbled Ms. Natural®.
*Also try with Humboldt Fog® and Bermuda Triangle®.