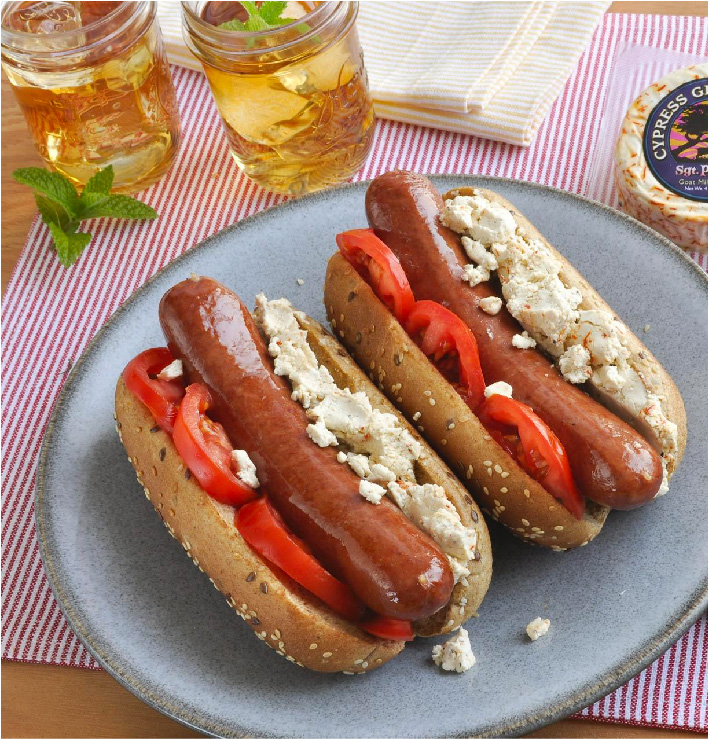 Print
Gourmet Sgt. Pepper
®

Dogs

Up your game when it comes to the classics with a little crumbled Sgt. Pepper®. Try setting up a hot dog bar with various toppings for your guests to chose from.
Ingredients
4 hot dogs, boiled, baked or fried
4 oz Sgt. Pepper® , crumbled
3-4 plum tomatoes, sliced
1 cup guacamole*
½ package bacon, fully cooked
Instructions
Add crumbled Sgt. Pepper®  and sliced tomatoes to your favorite brand of dog and toasted bun.
Or… Wrap your favorite dog in crispy bacon, add guacamole and crumbled Sgt. Pepper® on top.
* Need a great guacamole recipe? Find one here.