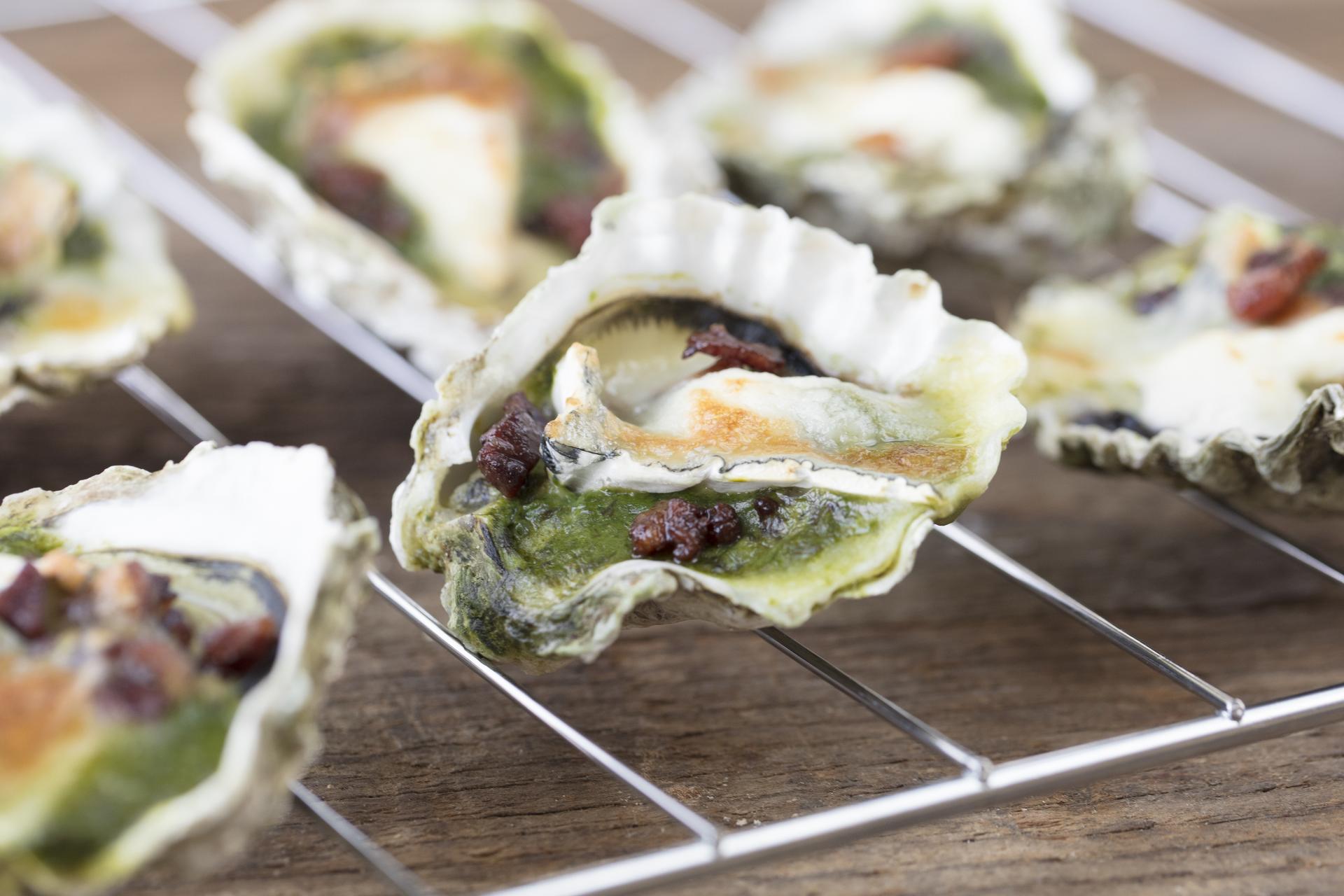 Print
Oysters Fogefeller
Serves: 3
Our take on Oysters Rockefeller, we top our oysters with Humboldt Fog® and broil until brown, bubbly, and impossible to resist.
Ingredients
1 oz Humboldt Fog®
6 medium sized oysters
½ cup cooked spinach
2 oz cooked pancetta
2 Tbs heavy cream
¼ tsp chopped garlic
Pinch black pepper
Instructions
Preheat broiler.
Shuck oysters and loosen from the shell. Make sure to clean any shell material from oyster.
Cook spinach with pancetta, garlic, pepper, and cream. Place 1 teaspoon of spinach mixture on top of oyster. Top with Humboldt Fog.
Broil until brown and bubbly. Serve with hot sauce.