Cheddar
Everything you love about classic cheddar, but better.
Smooth, nutty, and savory, our cheddar is everything you love about the classic — made even better with 100% goat milk. Aged two months or more, this crowd-pleasing cheese is slightly sharp, complex, and versatile with the meltable, stretchable, luxurious texture you crave.
Perfect Pairings
Serve It Up
Burgers, grilled cheese sandwiches, mac and cheese — however you like to say "cheese"!
Perfect Pairings
Delicious Bites
Serve with tart apple, candied pineapple, or cherry tomatoes.
Perfect Pairings
Unexpected Beverages
Hard Cider, Pilsner, Cold Brew Coffee
Cheddar
Beer
Pairings
Lambic, Pale Ale, Stout, Wheats
Cheddar
Wine
Pairings
Cabernet Sauvignon, Demi-Sec Sparkling Wine, Moscato, Pinot Grigio, Pinot Noir, Prosecco, Sauvignon Blanc, Unoaked Chardonnay
Don't just take our word for it
Awards & Recognition
View All Cypress Grove Awards
How do I store Cheddar?

To optimize cheese quality, keep cheese cold (32-40F). To prevent drying, keep cheese wrapped tightly in plastic wrap after cutting. Remove your cheese from the refrigerator at least one hour before serving.

Pasteurized cultured goat milk, salt, and enzymes.

* The % Daily Value tells you how much a nutrient in a serving of food contributes to a daily diet. 2,000 calories a day is used for general nutritional advice.
You Might be Interested in...
Related Products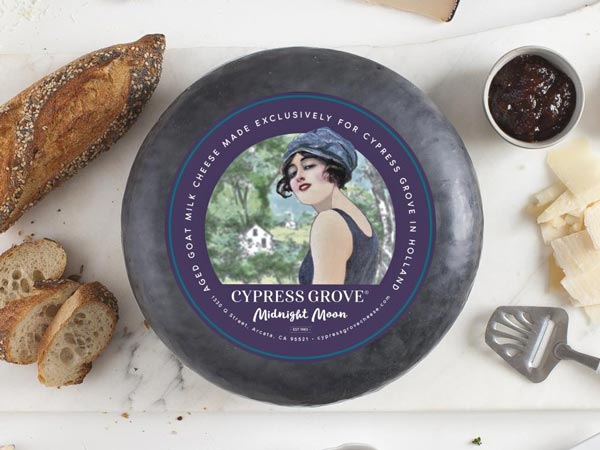 Midnight Moon
®
Midnight Moon® is a blushing, ivory-colored goat cheese that's nutty and brown buttery up front with a long caramel finish.
View Details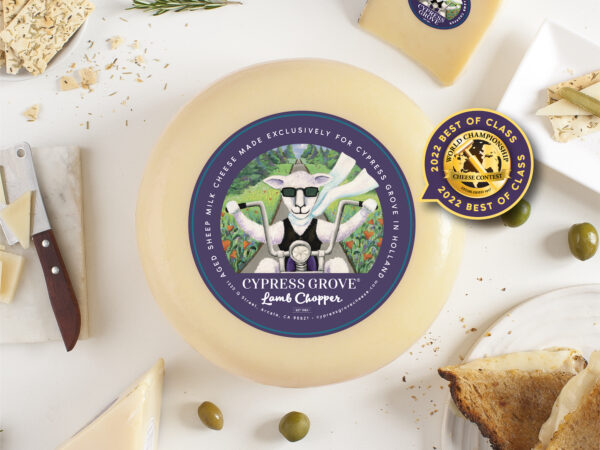 Lamb Chopper
®
Ready to take a walk on the mild side? Lamb Chopper® is our only sheep milk cheese, but that's not its only claim to fame.
View Details
Meyer Lemon and Honey
Fresh goat cheese with floral Meyer lemon and slightly sweetened with delicate alfalfa honey
View Details