PsycheDillic
®
It's dill-iciously dill-ightful. It's so good, it will make you dill-irious
See where we're going with this? If you're a dill fan, this is without a doubt the cheese for you. PsycheDillic® is a fresh goat cheese with just the right amount of aromatic and hand-harvested dill pollen, creating a surprising depth of flavor with a tart and bright finish. We use the finest ingredients we can get our hands on, and always start with the highest quality milk — the building block for our entire line of cheese.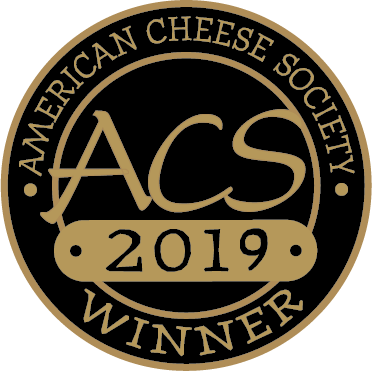 Perfect Pairings
Spread it
Spread on a bagel; add lox, thinly sliced red onion and capers.
Perfect Pairings
Substitute it
Substitute for mayonnaise in your favorite tuna recipe.
PsycheDillic®
Beer
Pairings
Pale Ale, Wheats
PsycheDillic®
Wine
Pairings
Prosecco, Sancerre, Sauvignon Blanc
Don't just take our word for it
Awards & Recognition
First Place
American Cheese Society 2019
California State Fair 2018
Third Place
American Cheese Society 2018
Bronze, World Cheese Awards 2014
Good Food Awards nominee 2011
View All Cypress Grove Awards
How do I store Psychedillic?

To optimize the quality of Psychedillic, keep cheese cold (32°–40°F).

To open our fresh goat cheese disks, locate the easy open-corner at the top-right of the package and peel back until the two pieces are separated.

Remove Psychedillic from the refrigerator at least one hour before serving.

Psychedillic has a microbial (non-animal) rennet type and an optimal shelf life of 126 days unopened.

Pasteurized cultured goat milk, salt, dill pollen, dill, enzymes

* The Percent Daily Values are based on a 2,000 calorie diet, so your values may change depending on your calorie needs. The values here may not be 100% accurate because the recipes have not been professionally evaluated nor have they been evaluated by the U.S. FDA.
You Might be Interested in...
Related Products
Straight Up
®
Soft and pillowy with a subtle tang and lightly salted finish, Straight Up is fresh goat cheese, plain and simple.
View Details
Danger Zone
®
Hot hot hot! Danger Zone is spiked with brined jalapeño, onion, garlic, and perfectly balanced spices.
View Details
Little Red Corvette
Complex, rounded, and warm, Little Red Corvette is bursting with umami flavor from bell pepper, black garlic, and chermoula spice.
View Details