PsycheDillic
®
It's dill-iciously dill-ightful. It's so good, it will make you dill-irious
See where we're going with this? If you're a dill fan, this is without a doubt the cheese for you. PsycheDillic® is a fresh goat cheese with just the right amount of aromatic and hand-harvested dill pollen, creating a surprising depth of flavor with a tart and bright finish. We use the finest ingredients we can get our hands on, and always start with the highest quality milk — the building block for our entire line of cheese.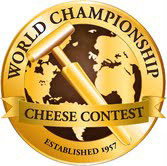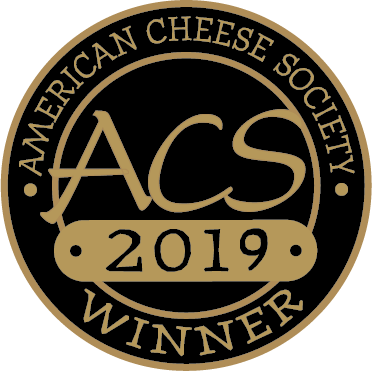 Perfect Pairings
Spread it
Spread on a bagel; add lox, thinly sliced red onion and capers.
Perfect Pairings
Substitute it
Substitute for mayonnaise in your favorite tuna recipe.
PsycheDillic®
Beer
Pairings
Pale Ale, Wheats
PsycheDillic®
Wine
Pairings
Prosecco, Sancerre, Sauvignon Blanc
Don't just take our word for it
Awards & Recognition
First Place
American Cheese Society 2019
California State Fair 2018
Third Place
World Championship Cheese Contest 2020
American Cheese Society 2018
Bronze, World Cheese Awards 2014
Good Food Awards nominee 2011
View All Cypress Grove Awards
How do I store Psychedillic?

To optimize the quality of Psychedillic, keep cheese cold (32°–40°F).

To open our fresh goat cheese disks, locate the easy open-corner at the top-right of the package and peel back until the two pieces are separated.

Remove Psychedillic from the refrigerator at least one hour before serving.

Psychedillic has a microbial (non-animal) rennet type and an optimal shelf life of 126 days unopened.

Pasteurized cultured goat milk, salt, dill pollen, dill, enzymes

* The % Daily Value tells you how much a nutrient in a serving of food contributes to a daily diet. 2,000 calories a day is used for general nutritional advice.
You Might be Interested in...
Related Products
Meyer Lemon and Honey
Fresh goat cheese with floral Meyer lemon and slightly sweetened with delicate alfalfa honey
View Details
Hatch Chile
Fresh goat cheese with flame-roasted Hatch green chiles
View Details
Ms. Natural
®
Tart, tangy, and perfectly balanced, Ms. Natural® is the perfect expression of fresh goat cheese.
View Details