Truffle Tremor
®
A flavor powerhouse of ripened goat cheese.
You'll enjoy the heavy floral, herbaceous, and mushroom notes in this earth-shaking masterpiece. If you love Humboldt Fog and can't get enough of truffles, this is the cheese for you. Like other soft-ripened cheeses, Truffle Tremor® has a bloomy rind that allows the cheese to ripen from the outside in. As Truffle Tremor® continues to ripen and mature, the creamline develops and the flavor intensifies — an ooey-gooey, ripe Truffle Tremor is not for the faint of heart.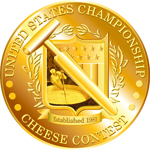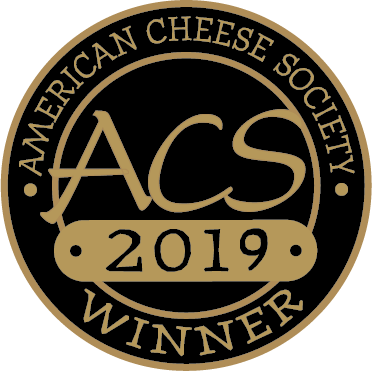 Perfect Pairings
Serve it
Serve with candied orange and a port wine for a simple dessert.
Perfect Pairings
Top it
Top a hot steak or juicy burger- allow the cheese to soften as the meat rests.
Truffle Tremor®
Beer
Pairings
Belgian Dark, Stout, Tripel
Young
Wine
Pairings
Gewürztraminer, Moscato, Riesling
Ripe
Wine
Pairings
Pinot Noir, Zinfandel
Mature
Wine
Pairings
Cabernet Sauvignon, Demi-Sec Sparkling Wine, Port, Sweet Sherry, Zinfandel
Don't just take our word for it
Awards & Recognition
First Place
California State Fair 2009, 2010, 2019, 2023
Best of Class, US Championship Cheese 2019
World Championship Cheese Contest 2014
American Cheese Society 2009, 2012, 2014
Super Gold, World Cheese Awards 2014
sofi™ Awards, Outstanding Cheese or Dairy 2009
Second Place
California State Fair 2018, 2022
US Championship Cheese Contest 2017
Third Place
American Cheese Society 2019
International Cheese & Dairy Awards 2019
View All Cypress Grove Awards
How do I store Truffle Tremor?

To optimize the quality of Truffle Tremor, keep cheese cold (32°–40°F) and wrapped in waxed paper. Re-wrapping your cheese in wax or parchment paper will allow the cheese to breathe as it continues to ripen.

Remove Truffle Tremor from the refrigerator at least one hour before serving.

Truffle Tremor has a microbial (non-animal) rennet type and an optimal shelf life of 98 days uncut for our 3lb wheel and 91 days uncut for our 1 lb wheel.

What does "cut and wrap" mean?

Because many of our cheeses are produced in large wheels, retailers cut and wrap the cheeses into smaller wedges. You'll find our soft-ripened cheeses and aged cheeses sold this way, but if you're searching for a whole wheel, ask your cheesemonger — they can usually order one for you!

Pasteurized cultured goat milk, salt, truffle (Tuber aestivum Vittadini), enzymes

* The % Daily Value tells you how much a nutrient in a serving of food contributes to a daily diet. 2,000 calories a day is used for general nutritional advice.
You Might be Interested in...
Related Products
Little Giant
Smooth, buttery, and delicate — Little Giant is a bright and fudgy goat cheese (kinda like a brie) that makes a big impact in a tiny package.
View Details
Humboldt Fog
®
Conceived in a dream by founder Mary Keehn, this masterpiece paved the way for soft-ripened goat cheese in America.
View Details
Fog Lights
Fresh, tangy, and earthy — Fog Lights brings new depth and complexity to the Humboldt Fog family of cheeses.
View Details